About Us
BRAND MANTRA
We're for those uninhibited days and unapologetic nights. The ones that spontaneously happen and turn out to be as perfect as the people you are with.  Your hair says you don't care. Your job is…….what was your job again? Your attitude doesn't need adjusting but the music level might. These are the "Let's get out and get a little crazy days". The "lie around and lets throw back a few lazy days". These are the Claffey's days, where you just grab-n-go with nothing but your friends, your fabulousness, and your box of frozen adult cocktails that are so easy, breezy, and freezy you don't have to fix'em or mix'em…. May the laughter never end. May "chillaxing" always be a real word. And may you forever have Claffey's in your hand.
It All Began in 2011 . . .
---
It's hard to imagine a day, a night, a party, without Claffey's Frozen Cocktails. However, there once was a time when Claffey's was just an idea.
In 2011, everything changed.
Chris Claffey competed on Entrepreneur Elevator Pitch which allowed him to take his business venture of helping the world party at their best a reality. With business partner Jeremy Dalton, COO, and through partnerships with McClary Innovation — Claffey's is making their way into the hands and hearts of people everywhere.
Whether you love the rush of hitting the slopes, the energy of a houseparty with all of your friends, or the memories made staying up to see the sunrise — Claffey's Frozen Cocktails is for you. Cheers!
---
Where to Find Claffey's
One thing that you should know about Claffey's Frozen cocktails is that we are very popular. We're getting invited to every party and are making our way into stores near you. Right now you can find us at Walmart®, Costco®, Sam's Club®, 7Eleven®, Cost Plus World Market®, Hy-Vee®, Total Wine & More® — We're running out of breath! — and various other locations. Find us at a store near you or order online. 
---
---
What's Your Flavor? 
Claffey's Frozen Cocktails is for everyone and we hope that you love each and every flavor — we know they'll  all be 10s in your book! However, we know that that you have a flavor that is very much "your type," that you gravitate towards. This flavor is usually the first flavor to go in your personal box of Claffey's and the one that your friends set aside for you to enjoy. Or, maybe you notice a certain type of person who gravitates towards each flavor. Whatever the case, here's a fun profile of each flavor we offer and how you can enjoy every sip.
---
Grab Apple
Crisp Tart, Green, and Ready to Be Seen
Grab Apple is a deliciously sweet yet tart frozen treat that you can count on to be lip-smacking good, to always deliver a little bit of a punch, and look good doing it. Like that stylish friend who's mostly sweet, yet will surprise you with some sass, Grab Apple wine popsicles will always keep things delicious, interesting, and looking fly.
Best Enjoyed: Best Enjoyed: In the company of friends, at the pool, when the party is lit, today

---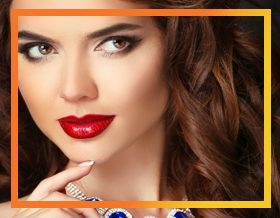 Cherry Lips
Tasty Cherry, Kissably Yummy
Who doesn't love juicy, cherry-red lips? Like a beautiful, classic femme fatale, this frozen cherry drink is classic in flavor in all the best ways — cool, collected, and delicous. You may have fallen in-love with red lips, but have your lips ever fallen in love with a flavor? Whether you're enjoying your Claffey's adult popsicles on a mountaintop or your pool, Cherry Lips will always show up with that classic kissably yummy flavor that you know love. 
Best Enjoyed: At pool-side BBQ, the party of the year, and at parties that have you watching the sunrise
---
Punk Lemonade
Bold Flavor Smacks You in the Smacker
Punk music changed everything — tearing down stereotypes, making some "racket," and creating space for all kinds of reinvention. In the same way, Punk Lemonade takes classic lemonade and adds a little rock-n-roll for a flavor that isn't for posers. It's a flavor that will inspire you to dye your hair pink, throw up your hands, shred that solo, and feel the urge to party all night long like a rockstar.
Best Enjoyed: At the show and at the after-party, while dancing, anytime you &#%! feel like it
---
Ice Blue
Berry Naughty Tastes Berry Nice
There's something deliciously sweet about rebelling against the social norms to settle and play it safe. Claffey's has always been about the trailblazers, the ones who see 6 P.M. and 6 A.M., and those who like to get down and dirty — and ice blue is just for them. Whether it's shredding the slopes, riding the half-pipe, or quitting your job to take the road trip of a lifetime, Ice Blue will be there at your side the whole way to entice you to live it up. 
Best Enjoyed: When doing something crazy fun, while on the slopes, at that weekend at Vegas, and anytime you're ready to do life your way
---
Modern Mango
Tropical Paradise Goes Where the Party Is
Home is where the heart is but where is your tropical paradise? We at Claffey's say it's any where the party is — especially if it's a pool party. Whether you're enjoying a bonfire on the beach in paradise or you're keeping it real in your backyard with friends, modern mango is the flavorful vacation for your taste buds that will have you imagining lazy, sunny days making banana pancakes, and living it up in your own personal paradise.
Best Enjoyed: Wherever the party is, whenever you decide to YOLO, and those moments when that make you feel alive
---
Purple Party
Grown-Up Grape Tastes Great
Just because you're grown-up doesn't mean the fun has to stop. On the contrary, the fun is just beginning! Whether your idea of fun is playing a game of cornhole at your weekend house party, or rocking out at a summer concert, this frozen cocktail will keep the night going with a delicious party-licious flavor. Call in, party all day and night, talk to your crush, and live it up with friends. 
Best Enjoyed: By grownups living their best life, when you just want to be a kid again, by those who are up to take chances and make memories
---
Wondering What's In Each Flavor? 
Are you someone who likes to read the fine print? Or do you simply want to know what makes each and every flavor of our adult popsicles so freaking good? Check out the ingredient list of each of our delicious flavors below. For more information, contact us! We love talking about our frozen cocktails and would love to answer any questions.
---